Allen County moves to 'orange' COVID-19 advisory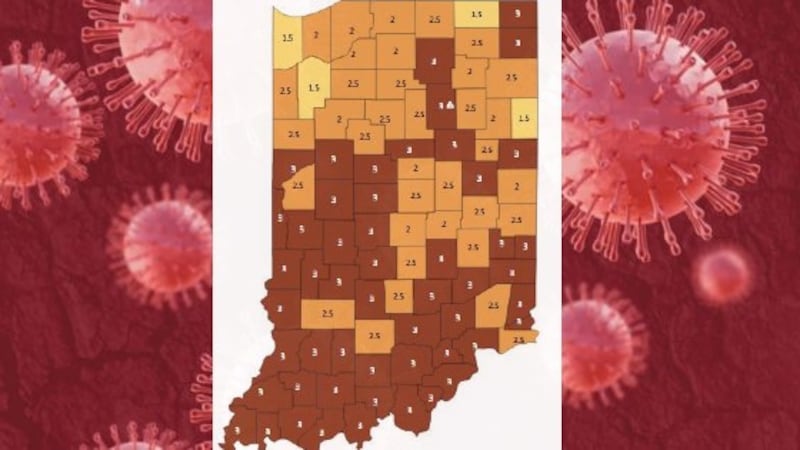 Published: Feb. 16, 2022 at 4:50 PM EST
FORT WAYNE, Ind. (WPTA) - The latest update from the Indiana Department of Health shows COVID-19 positivity rates across the state are falling.
The department assigns all 92 counties a color-coded score (blue, yellow, orange, and red) each week based on positivity rate and cases per 100,000 people. In Wednesday's update, the map is considerably less red.
Allen County is now back in the orange category after being labeled red in December, with a current positivity rate below 15 percent. DeKalb and Steuben County are still red. LaGrange and Adams County are in yellow--the first time Indiana has had any yellow county in eight weeks.
Statewide, 1,450 new cases were reported today with the number of newly confirmed deaths at 125. The positivity rate continues a three-week plunge--down to 13.1 percent.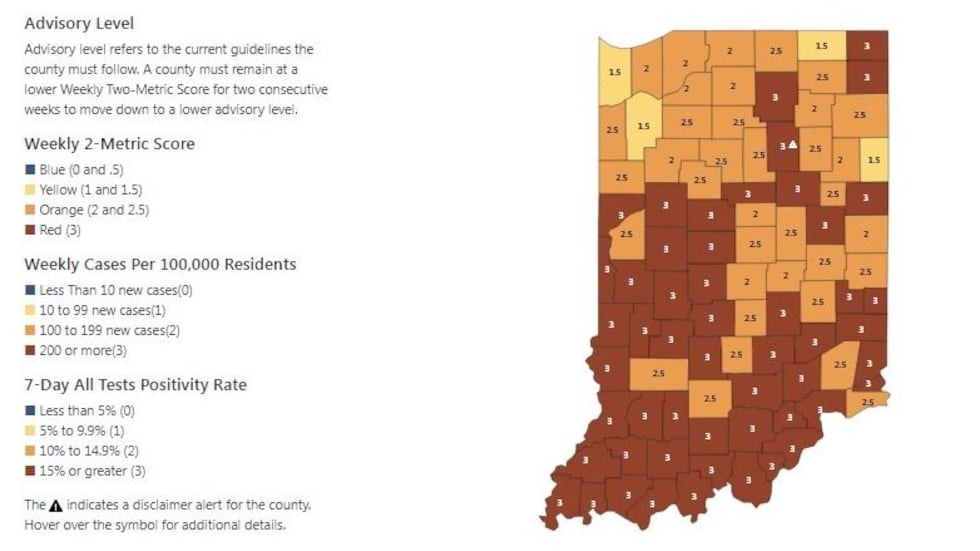 Copyright 2022 WPTA. All rights reserved.