Kroger expects to begin N95 mask distribution within days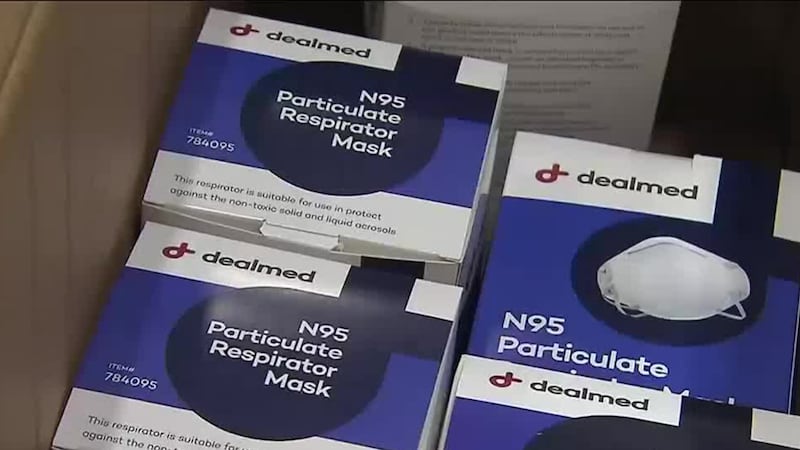 Published: Jan. 26, 2022 at 1:42 PM EST
FORT WAYNE, Ind. (WPTA) - Kroger says it hopes to make N95 masks available at its area stores as soon as this Thursday, officials said.
The distribution will be part of the effort to hand out masks pulled from a national reserve -- 400 million in all -- as part of the federal government's response to the COVID-19 pandemic. ABC21 reported earlier in the week that other outlets had begun distribution, and some stores have already gone through their initial supply.
Kroger said it will place the N95 masks at its locations that include a pharmacy.
RELATED: Why is it better to wear an N95 than a cloth mask right now?
"Kroger is grateful for our ongoing role in helping our associates and customers protect themselves and our communities against COVID-19," said Colleen Juergensen, president of Kroger Central Division. "We have many accessible stores across the region and invite our customers to visit to pick up free non-surgical respirator masks for their household."
Customers will be able to take three masks each per visit.
Copyright 2022 WPTA. All rights reserved.