Meijer begins distribution of 3 million N95 masks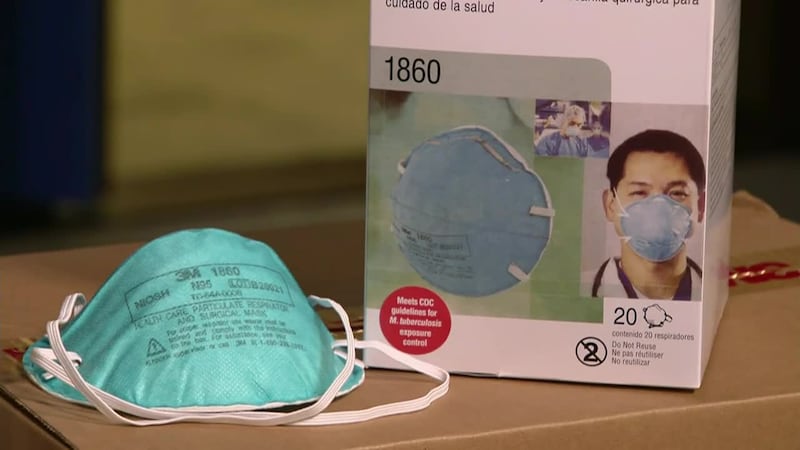 Published: Jan. 25, 2022 at 11:02 AM EST
FORT WAYNE, Ind. (WPTA and CNN) - Retail chain Meijer has begun distributing a portion of the 400 million N95 masks that are being made available via a federal program.
The company said it has received about 3 million of the masks, which will be placed in piles of three for pickup at the entrance of each store. A Meijer employee will be on hand at each location to replenish the masks.
The effort is part of a Biden Administration initiative to increase the use of the N95 masks, which have a higher effectiveness stopping the spread of COVID-19. The items come from the Strategic National Stockpile and are being distributed to pharmacies and community health centers,
Some of the first masks arrived in the Midwest on Friday, with Hy-Vee stores among the first to get them. CVS pharmacies are also expected to receive and begin distributing free N95 masks in the coming weeks as supply from the federal government comes in, and Walgreens expects free N95 masks will be available at some locations starting this Friday, according to a company spokesperson.
Walmart plans to make masks available starting late next week at the front of select Walmart and Sam's Club stores, according to a statement provided by the retailer.
Copyright 2022 WPTA. All rights reserved.