Allen County COVID-19 deaths top 1,000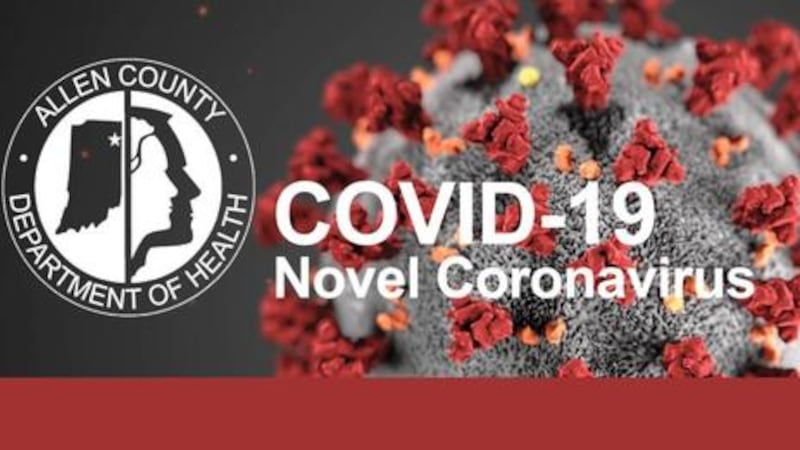 Published: Jan. 19, 2022 at 10:27 AM EST
ALLEN COUNTY, Ind. (WPTA) - The Allen County Department of Health reported a record-high number of new COVID-19 cases on Wednesday.
The county said in a release that 20 residents died from the virus, bringing the county's total to 1,013 deaths. They say 1,361 tested positive for COVID-19, the highest number of single-day cases reported thus far.
The county's total case count now stands at 92,857. The case count includes a total of 43,789 probable cases from antigen tests reported since July 2020.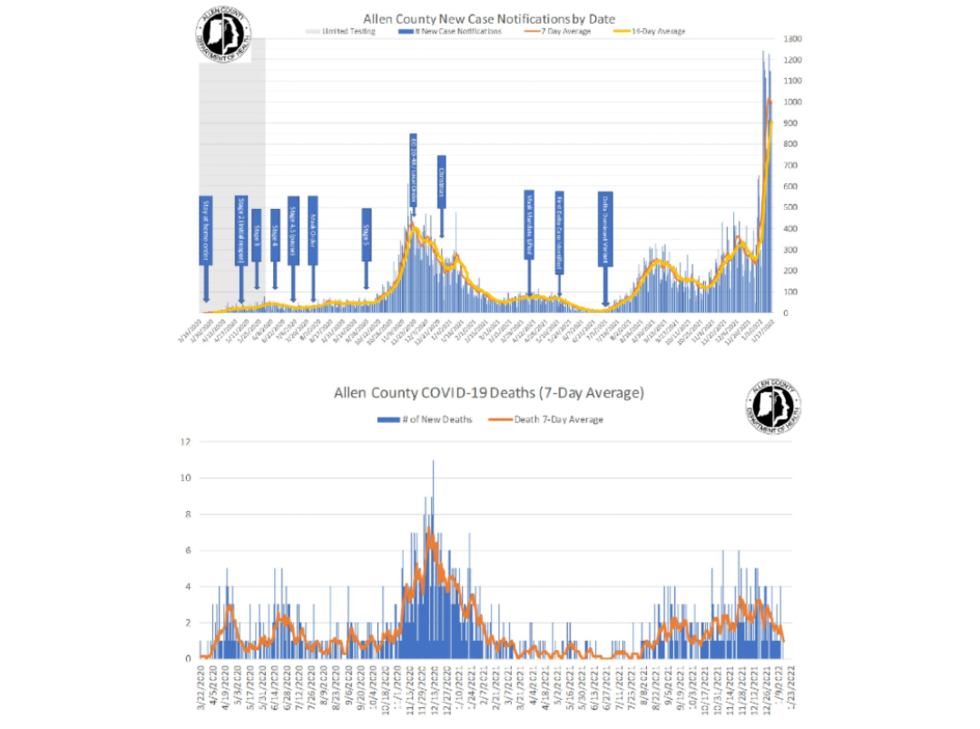 Mid-January, Indiana hospitals reported a record number of COVID-19 patients as the highly contagious omicron variant continues driving a statewide surge.
Tuesday, the Allen County Department of Health said it is opening a state-run, temporary COVID-19 testing and vaccination site starting Wednesday. Walk-ins are welcome, and appointments can be made by going to allencountyhealth.com or coronavirus.in.gov.
Coronavirus resources
Copyright 2022 WPTA. All rights reserved.