Life's Better Here in Noble County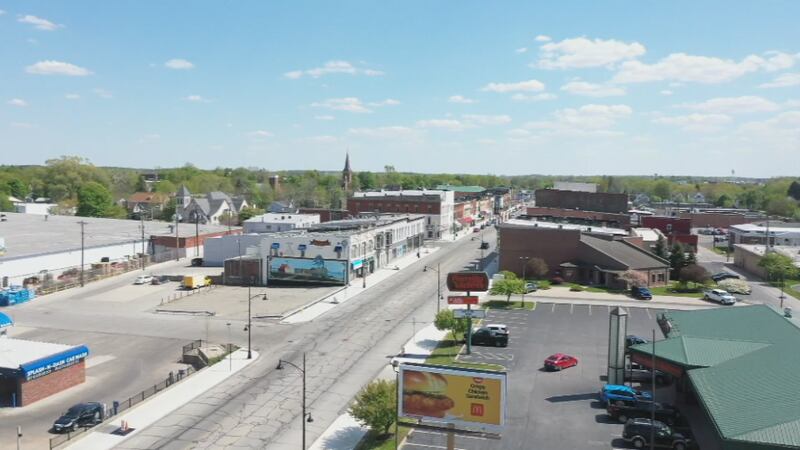 Published: Oct. 23, 2021 at 8:54 PM EDT
NOBLE COUNTY, Ind. (WPTA) - From LaOtto to Ligonier, Noble county is full of small towns and hidden gems. Two spots in particular take time to appreciate Noble county's history, as well as teach important lessons on how to make life even better in Noble county heading into the future.
Windmills are an iconic sight on the American farm, although they're often forgotten in the modern technology of today. But one spot in Noble county reminds folks about Kendallville's rich history in wind power, and why life is still better in Noble county.
The Mid-America Windmill Museum in Kendallville has windmills of all sizes, and a connection to one historic Noble county business. Flint and Walling has done business in Kendallville for over 150 years, and at one time it was the second largest windmill company in the United States, according to Pam Younce at the Mid-America Windmill Museum.
The museum is also tucked away in a tranquil area with a pond, fountain, and covered bridge, providing a nice spot for some peace and quiet.
While Noble county has quite the history with wind power, there's doubt about using wind as an energy resource in the future.
If you're looking for a lunch spot that's also full of history, take the short drive to Avilla, where you'll find St. James Restaurant.
The restaurant was built in 1878 near a train depot. Guests were able to eat dinner and spend the night while travelling on the nearby train tracks.
The building officially became St. James restaurant 72 years ago, and has stayed in Todd Carteaux's family ever since. Even during a pandemic, the community came together to keep the restaurant open.
So what will you find if you stop by St. James restaurant? Broasted chicken, prime-rib, hand-cut steaks, seafood, and homemade soups make up some of the offerings. Plenty of that is also made from scratch.
Carteaux says good food and a strong connection to the community will help St. James remain a staple in the community for years to come.
Both Younce and Carteaux agree: remembering Noble county's history is key to making life even better there in the future.
Copyright 2021 WPTA. All rights reserved.