Coroner identifies victims in Fort Wayne quadruple homicide; motive remains unclear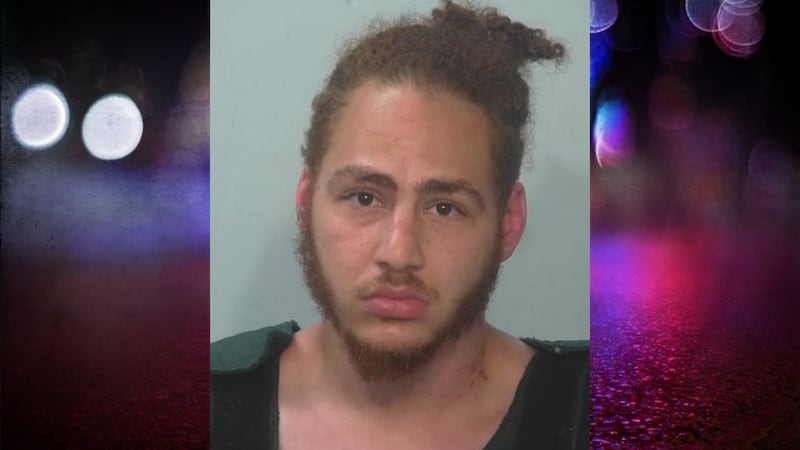 Updated: Jun. 3, 2021 at 5:58 PM EDT
FORT WAYNE, Ind. (WPTA) - A 21-year-old man accused of killing four people has been formally charged with their deaths.
Cohen Hancz-Barron now faces four counts of murder in the deaths of three young children and their mother Sarah Zent. They were found slain in a home in the 2900 block of Gay Street Wednesday morning.
All of the victims suffered injuries to their necks that were likely caused by a sharp object, investigators said in court documents. Results of autopsies performed on the victims were released Thursday afternoon.
The Allen County Coroner's office says 26-year old Sarah Zent died of strangulation and multiple stab wounds. Two boys found in the home, 5-year old Carter Zent and 3-year old Ashton Zent, and 2-year old Aubree Zent all died of multiple stab wounds.
A probable cause document filed in the case details a timeline of the investigation, but any semblance of a motive remains unclear. As police made it to the scene, the two initial witnesses who discovered the victims immediately identified the suspect as Hancz-Barron.
Detectives used surveillance video to place the suspect at the scene of the crime and put out a plea for the public's help to find him. Investigators then used digital intelligence to track Hancz-Barron to an apartment complex in Lafayette, Indiana.
That's where police found a black Ford pickup truck that a witness told police Barron drove from the crime scene without the owner's permission.
A bloodied knife was found in Hancz-Barron's possession. Detectives also found the adult victim's credit card in Hancz-Barron's wallet along with a set of car keys. During a recorded interview at Fort Wayne Police headquarters, the detective asked the suspect about visible scratches on his neck, jaw and wrist.
Hancz-Barron said the scratches were from the police officers who captured him. During the interview, the suspect ultimately said talking with the detective wouldn't be good for him or help him, so he requested a lawyer.
On his way to Allen County, Hancz-Barron reportedly asked the detective in the car if he "will do my time for this case before the time I had on the other case."
As ABC21 previously reported, Hancz-Barron was serving the remainder of a robbery conviction at a drug rehabilitation center in Tippecanoe County. He walked away from the facility in April and had a warrant out for his arrest ever since.
Hancz-Barron appeared in court for an initial hearing Thursday morning to face the murder charges. Allen County Prosecutor Karen Richards has made no decision about whether to seek the death penalty.
Former Adams County Prosecutor Dan Sigler told ABC 21 there are factors in this case that would permit a death penalty filing, including the fact three of the victims are young kids.
Sigler says no prosecutor ever pursues a capital case without careful consideration.
"One thing I know as a prosecutor is if you embark on a death penalty case you want to have your ducks in a row, you want to have your evidence there, you want to know this is going to stand up, you don't want to start it on a hope and a prayer. You want to do it on a solid foundation of facts," Sigler said.